Achieving true circularity requires a movement. More transparency around the environmental impact of our decisions is needed to create an optimized recovery ecosystem.
2023-09-28 circularity, sustainability, better policy, great innovation, more action, circularityinaction, recycling,circular economy, currentsystem
Home
Actions for Circularity
U.S. Recycling and Composting
Tools for the Value Chain
Plastic Tools
Fiber Tools
Metal Tools
Glass Tools
All Tools
Engage with Us
Supporters
The current system has far more supply than demand for most commodities
2018 Recycling Rates by Material
Paper 68.2%
Metals 34.1%
Glass 25.0%
Plastic 8.7%
Source: U.S. EPA
Paper and cardboard make up the majority of the recycling and waste stream. In fact, most of our recycling infrastructure is designed to separate paper from containers. But the stream of packaging is changing as many brands seek packaging and products with the lowest environmental impacts. As the miss of materials becomes increasingly complex the costs associated with the sorting, reprocessing and transporting of those recycled materials go up too. We need better design for circularity based on aligned goals and policies. We need all tools on the table to correct the imbalance of oversupply and low demand for recycled materials. We must pull our recycling rate up from its failing grade. We need free market stimuli to smart policy. Free market opportunities need corporate leaders to demonstrate circularity by aligning their supply chain, to stimulate both the supply and demand recyclables.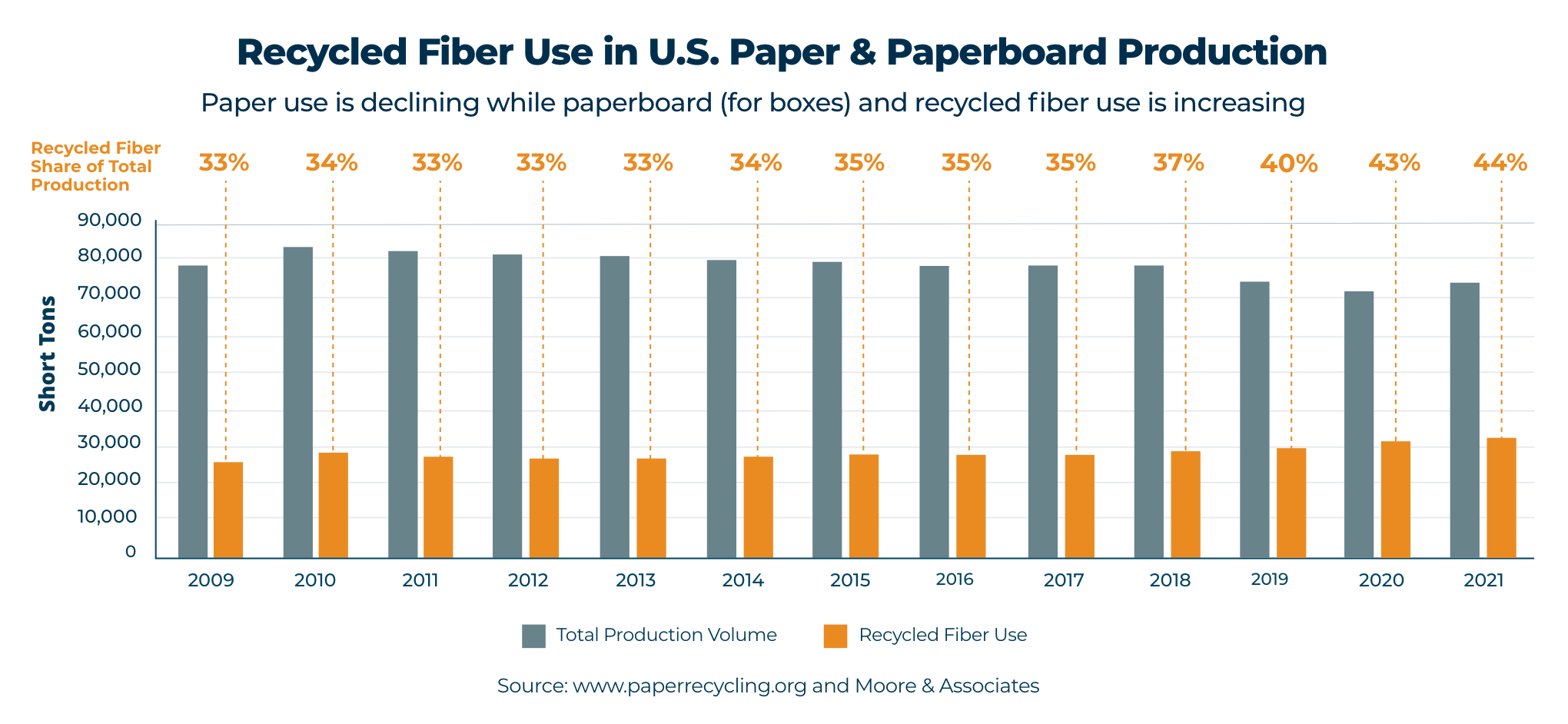 Source: Moore & Associates


Based in Atlanta Global Practice Bill Moore, President marecycle@aol.com
The Paper Recycling Market Associates Market Research/Analysis Recycling Business Strategy RCF Pulp Project Assistance Pricing Analysis Recovered Paper Purchasing/Selling Optimization Assistance Innovative Supply Sourcing and Development Sustainability Analysis and Support
2021 U.S. Post Consumer Plastic Recycling Data Dashboard
View Dashboard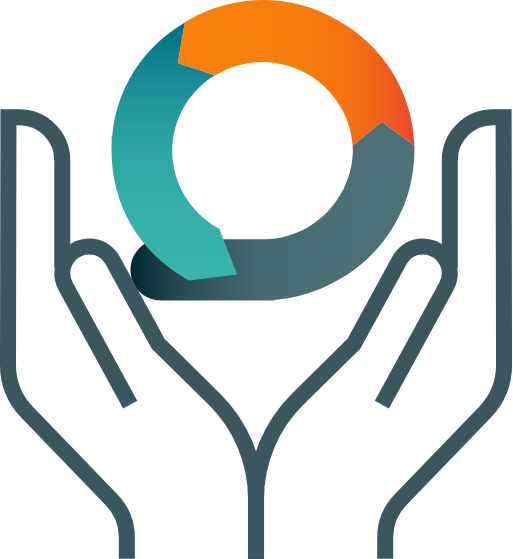 Circularity in Action welcomes your support! Through your financial or in-kind support, we will be adding more information as well as engagement with businesses, communities, and institutions moving into circularity and striving for sustainability. Thanks to our sponsors use of this site and the tools within it are free, and we welcome others to include their tools without a fee.
Engage with Us